Spaceport America will offer commercial space flight capabilities to a variety of companies. The spaceport is located in Southern New Mexico, approximately 45 miles north of Las Cruces and 30 miles east of Truth or Consequences. The site is approximately 28.5-square-miles (18,200 acres) of open range land with an average elevation of 4,500 ft. This location has on average 340 days of sunshine per year and airspace that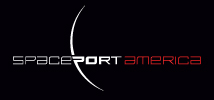 is un-congested, easily scheduled, and locally controlled by White Sands Missile Range.
The surrounding area, including the nearby communities of Las Cruces, Hatch, Truth or Consequences, Deming, Socorro, Alamogordo and El Paso, Texas, is home to more than 1,000,000 people. This spaceport community is proud of its heritage, its history, and lifestyle. It is a place of stunning beauty,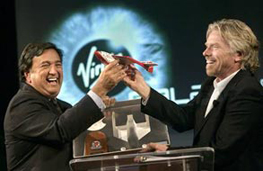 contrasting landscapes and complementary cultures. Its hardworking, educated people are committed to the success of the Spaceport, and with the appropriation of over $100 million, and local tax referendums passed or scheduled in three southern counties, so is the State of New Mexico.
Several companies that plan to participate in the emerging commercial space industry have located, or are considering locating, close to Spaceport America. The ability to take advantage of the wide-open spaces, controlled airspace (the largest in the US), and the depth of engineering talent available, makes the decision to relocate to New Mexico a viable and appealing option.
To date, several companies have committed to operations at Spaceport America including Virgin Galactic, X-Prize Cup, the Rocket Racing League, and UP Aerospace who completed the first success launch in April, 2007 and has since completed two additional test flights of advanced launch vehicles for Lockheed Martin. Several other companies that are convinced that Spaceport America is the place to be and are making plans locate operations to Southern New Mexico. Let us help you realize the benefits of locating to Southern New Mexico and Spaceport America. Website: SpacePortAmerica.com.