The X Prize Cup is an annual competition, hosted in Southern New Mexico, in which private spacecraft will compete for prizes. The first X Prize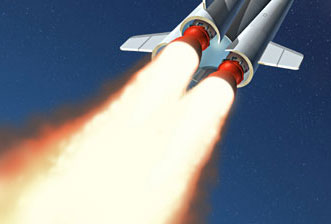 Cup was held in October, 2005. The X Prize Cup is designed to spur the development of cheaper, safer, and more capable private space vehicles, as well as increase public interest in space tourism.
The X Prize Cup is an event where everyone can come, experience space and be part of the next age of spaceflight. The X Prize Cup is a place where the entire family can watch the next generations of space vehicles fly, talk to astronauts, see the vehicles up close, fly simulators, and learn about the technology in the contemporary space industry.
New Mexico officially won the right to host the X Prize Cup in a national competition conducted by the X Prize Foundation in 2003, winning over Florida, California and Oklahoma. New Mexico has appropriated $110 million to develop the infrastructure, launch and landing facilities necessary to host and market the competition and related events throughout the state, and to prepare Spaceport America, near Las Cruces, to become the country's first licensed inland spaceport.
The 2007 X Prize cup was held in October at Holloman Air Force Base in Alamogordo. Holloman Air Force Base will host the Northrop Grumman Lunar Lander Challenge on October 24th and 25th, 2008.
For more information, visit the X Prize Cup website.