The Physical Science Laboratory (PSL) is a world-recognized leader in sub-orbital platforms, information modeling fo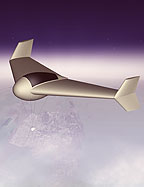 r predictive decision making, specialized intelligence community support, advanced NASA scientific exploration and experimentation, homeland security sensing and detection technologies, unmanned aerial vehicles, and advanced weapons and countermeasures development and testing.
PSL partners with corporations and government agencies to develop trained technical specialists by offering outstanding students opportunities to participate in sponsored projects in a strongly supportive, mentored environment under expert tutelage.
PSL's key capabilities are grouped into four departments: Telemetry and Missile Systems, Aerospace and Autonomous Systems, Emerging Technologies, and Information Science and Engineering.
The Telemetry and Missile Systems Department (TMSD) has developed a line of reliable, flight-proven, cost-effective telemetry and avionics products. This combination of effective tools and the exp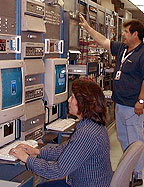 erience to efficiently apply them to customers' testing requirements enables the TMSD to provide virtually any level of support, from individual components to full concept-to-analysis programmatic support.
PSL's Aerospace and Autonomous Systems Laboratory and its partners provide expertise in the areas of research and scientific ballooning, unmanned aerial vehicles (UAVs), homeland security, and development of students pursuing an aerospace career.
The Emerging Technologies Laboratory (ETD) offers expertise to a wide range of commercial and government agencies in the areas of food & drug product safety, border technologies, bioinformatics and genetics, and sensor technologies.
The Information Science and Engineering Department (ISED) offers a wide range of expertise in space-based and near-space capabilities development including modeling and simulation, EWS countermeasures and systems development and integration.
For more information, please visit the PSL website.